Booming construction sector is catching up with us at last!
Bristol builders defied gloomy national forecasts to finish 2016 and on a high – and now it seems the UK construction industry is reflecting local success.
That's according to Helm Head of Finance Adam Marks – who said the national outlook was finally registering an upswing in 2017.
"Despite a sharp rise in the cost of materials due to fluctuations in the exchange rate – we are expecting to go on recruiting and growing into the New Year.
"We are seeing an increase in both residential and commercial projects across the Greater Bristol area – despite gloomy national predictions that the sector was grinding to a halt.
"It's good to see the confidence we are experiencing locally being reflected by the industry as a whole."
The UK's construction sector expanded at the fastest pace in nine months in December, according to the key Markit/CIPS purchasing managers' index (PMI), which rose to 54.2.
"As we look towards the Spring people who have been planning a new home built or adding an extension to their existing property will be looking to book the work – although they will have to factor in the rise in materials costs."
A large proportion of the materials used in construction are imported so fluctuations in the exchange rates between Sterling and the Euro and Dollar are having a significant impact on build costs.
"Homeowners are once again exploring the viability of building a new home on spare garden, garage or parking space plots – helped by particularly favourable borrowing costs.
"Early evidence suggests we are looking at a rise in sales of some 60 per cent in 2017/18 and we will therefore need to continue recruiting strongly throughout 2017 simply to keep pace."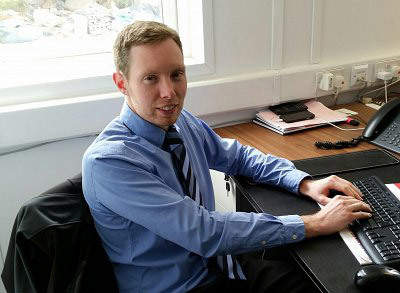 For further information contact Helm Construction on 01454 634 020.